VIP Aircraft Services - It's all about you
The BRABUS Adventure Lounge by EXPLORER
Explore the world and take your five-star base camp with you anywhere and anytime.
more
SkyRetreat*
More space for your travels - our designers envisioned a totally new and unconventional design approach for the Airbus A 220.
*SkyRetreat by Design Investment for Lufthansa Technik
more
Nature's Touch
Our award winning business jet cabin layout combines the cultures of East and West.
more
Be legendary
Nothing stands more for AMG than the legendary Red Pig - a perfect model for a breathtaking VIP jet cabin.
more
Live your dream. We care about the details.
To meet even the most individual demands for VIP aircraft, we have developed a life cycle service portfolio that is a class of its own.
more
Downloads
Where dreams come true
If you can dream it, we can build it!
PDF | 5 MB
Exellence beyond expectations
Aircrafted for you
PDF | 10 MB
Welcome home!
Feel at home in your Airbus A350 with amenities such as a spa
PDF | 3 MB
Link
Visit our Digital Customer Experience Center
Listen to our podcast "Explore the faschinating world of VIP" with Wieland Timm
Visit the website
Your personal contact
Wieland Timm
Head of Sales VIP & Special Aircraft Services
Lufthansa Technik AG | Hamburg, Germany
Regional Sales Team
Discover more
Smart home for the cabin meets industry 4.0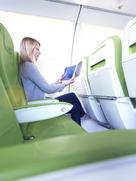 IFEC: Connected to the world
Aircraft Modifications: Making ideas fly